Mythology of the World, Comparative Mythology

| | |
| --- | --- |
| Mythologies of the World | Comparative Mythologies |
| | |
| | |
| | |
| | |
| | |
| | |
| | |
| | |
| | |
| Bibliography | |

LMP- Famous for such songs as "Where's the Zamboni", "Top Ramen", and "Bucket of Leggos"
http://ssanimation.com/ - Where many of the GIFs for this web site came from
SURGE! - just SURGE.
Lucid images - This site allows you to create moving images and scrolling text.
Animations - This site is where a number of the animated gifs on this site come from.

Mythology and Folklore - This site has numerous links and discusses Classical, Arthurian, and Celtic mythologies.
http://www.rcs.k12.va.us/csjh/mytholog.htm - Mythology links: an excellent site with links for both teachers and students
http://www.jcf.org/ - Joseph Campbell Foundation Web Site
Mythology by Image - a site of 2 dozen myths and an image to go with each myth
Links Galore - Hundreds of links to different mythologies, may take a while to load
Egyptian Mythology Gallery - An excellent site for Egyptian mythology and heiroglyphics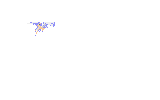 send e-mail to Mr. McGinn at bmcginn@hotmail.com
Room 222 is an English room at West Essex Junior High School in North Caldwell, NJ.